Lori Howell, L.Ac., Dipl.OM, ABT, DAOM

Chinese Medicine, Acupuncture, Chinese Herbs, Thai Bodywork
Dr. Lori  Howell is a board certified, licensed acupuncturist, board certified herbalist and certified Asian Body Therapist. Dr. Howell first developed an interest in East Asian Medicine while living in Asia where she witnessed successful holistic healthcare without toxicity or side effects. She is a strong advocate of using holistic healthcare as preventative medicine, as complementary medicine and when appropriate as primary healthcare.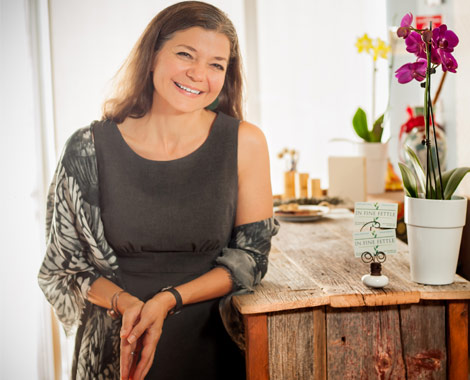 Dr. Howell has a Doctorate of Acupuncture and Oriental Medicine (DAOM) from Pacific College of Oriental Medicine, San Diego and a Masters of Science of Traditional Oriental Medicine (MSTOM) from Pacific College of Oriental Medicine, Chicago. In addition, Lori has completed advanced studies at Zhejiang University of TCM at Hangzhou, China and studied Thai Bodywork at Buntautuk Traditional Medicine Hospital in Chiangmai, Thailand. Her practice focuses on — but is not limited to — the treatment of:
menopausal/perimenopausal symptoms
depression/anxiety/stress
migraines
back pain/general musculoskeletal pain
fibromyalgia
digestive and respiratory disorders
PMS
dermatology
cancer care
Treatments are tailored to the individual to treat the whole person (not only symptoms) and may include acupuncture, Chinese herbal medicine, bodywork and other adjunctive modalities, such as cupping, gua sha and moxibustion.
Dr. Howell has been on faculty at Pacific College of Oriental Medicine since 2006, teaching acupuncture, herbology, treatment of disease and clinical studies. She enjoys the connection with students and facilitating the advancement of Chinese medicine studies in the US. Lori is a member of Illinois Association of Acupuncture and Oriental Medicine (ILAAOM), International Association for the Study of Traditional Asian Medicine (IASTAM), Northern Thai Traditional Medicine Club (Chiangmai, Thailand). She also serves on the board of Himalaya Project, working to preserve Traditional Tibetan medicine and education in the Dolpo region of Nepal. Lori loves to travel (usually with a backpack), spend time outdoors and read.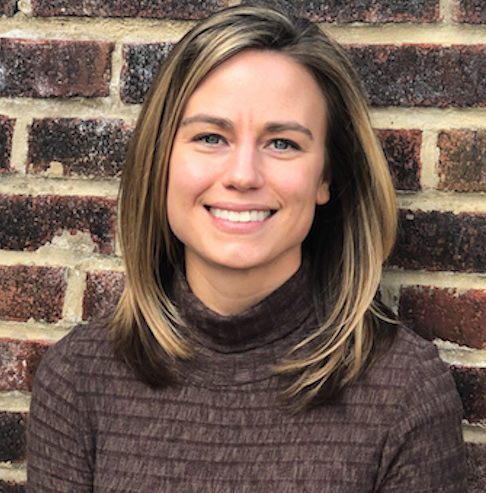 Maggie Bell L.Ac., Dipl. OM, MSTOM
Maggie is a licensed acupuncturist, and board certified herbalist. She attended Pacific College of Oriental Medicine in Chicago, where she completed a rigorous 4 year program that incorporated integrative training in both Eastern and Western Medicine. Maggie also holds a Bachelor's of Science in Exercise Sport Science from the University of Wisconsin La Crosse.
Maggie has a kind and compassionate demeanor and believes in the importance of balance between the mind and body. Maggie strives to help her patients achieve and maintain their highest quality of life through a combination of acupuncture, lifestyle modifications, and herbal medicine/nutrition. She has special interest in treating musculoskeletal disorders/pain. Beyond this, she also treats a wide variety of conditions including: anxiety, depression, digestive complaints, insomnia, stress related disorders, reproductive health, and more.
Maggie is a Wisconsin native who has made Chicago her home for the past 11 years. She loves exploring the city and all it has to offer. In her spare time, she enjoys running and biking along the lakefront path, attending concerts and movies, and traveling.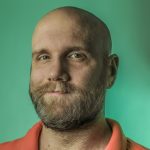 Jeremy Paul Johnson, MSTOM, L.Ac., LMT
Acupuncture, Massage, Chinese Medicine
Jeremy is a licensed acupuncturist (L.Ac.), licensed massage therapist (LMT), and herbalist. He received his training as a massage therapist and acupuncturist from Pacific College of Health and Science, Chicago, where he received comprehensive training in both Eastern and Western medical traditions. Jeremy also holds a Bachelor's of Arts in Psychology from Appalachian State University located in Boone, North Carolina.
Jeremy excels at the treatment of orthopedic disorders and helping folks find the right stretches, activities, exercises, herbs, and nutritional changes to help them achieve a pain free and joyful existence. Jeremy's massage style is an amalgam of myofascial and deep tissue techniques combined with a traditional understanding of the body's energetic meridians to restore the body to balance and proper functioning. In addition to pain management and sports medicine, he is also experienced with and excels in the treatment of anxiety, digestive disorders, post-traumatic stress, and recovery from addiction.
Jeremy is originally from the mountains of North Carolina, and now calls the North side of Chicago his home. In his spare time he enjoys riding his bike, working out at his favorite gym, playing video games, tending to his back deck garden, and reading comic books.
Alison Oakes LCSW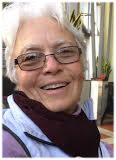 Telehealth Appointments
Alison has been working as a psychotherapist for more than 35 years. She specializes in trauma, addiction, LGBT issues, working with individuals, couples and teens. Alison combines several modalities with a emphasis on a holistic, Eastern approach incorporating mindfulness and meditation, focusing on mind, body, spirit. When appropriate, Alison believes in working with other modalities to help support you on your path to wellness.  Her years of experience and instinctual abilities have built her reputation as an excellent diagnostician. Compassionate and supportive, Alison helps guide you to a more comfortable place in your life. Alison also provides supervision and consultation for professionals in her field.
Kristin Andrews, LMT
Shiatsu, Thai Yoga Massage Therapist, Yoga Teacher
My heart's intention is helping people heal through massage and yoga instruction.  I have had my own private practice (massage & private yoga instruction) since 2002.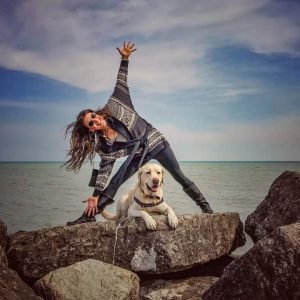 Everyone can benefit from healing touch.  Every massage and private yoga session is customized and starts off with an assessment to target & meet your current needs.  I integrate many techniques (Shiatsu, Flying Shiatsu, Thai Yoga Massage, Reiki & Essential Oils/Aromatherapy) in a holistic approach to promote a state of peace & harmony.  A balanced state of peace & harmony allows clients access to their own inner healing ability and a deeper connection within their body, mind & spirit. I not only listen to what my clients are saying but also to what their bodies are communicating and meet them exactly where they are in growth and development with compassion, encouragement and respect.  Because Shiatsu is based on TCM (Traditional Chinese Medicine) there can be emotional, physical, mental & spiritual releases both during the session & afterwards which can help balance the overall energy and induce a deep sense relaxation and connection with self.
2002 Certified Shiatsu Practitioner ~ from the Ohashiatsu Institute in New York, NY/Evanston, IL.  I've been studying and practicing Shiatsu since 1999; completed over 700 hours of training and am Certified Soma Veda Thai Yoga Massage, Flying Shiatsu, Lymphatic Drainage, Hot Stone Massage Therapy and Reiki.